Places to go, people to see, and things to do- Gettysburg
Posted by Walt Wensel on Saturday, October 24, 2020 at 10:46 AM
By Walt Wensel / October 24, 2020
Comment
Ginny Davis is the Community Welcome representative for Adams County. She has highlighted two establishments in Gettysburg that you may want to stop by and visit the next time you are in this area visiting the new Amblebrook community. Feel free to contact Ginny with any questions about the Gettysburg area. Her contact information is [email protected].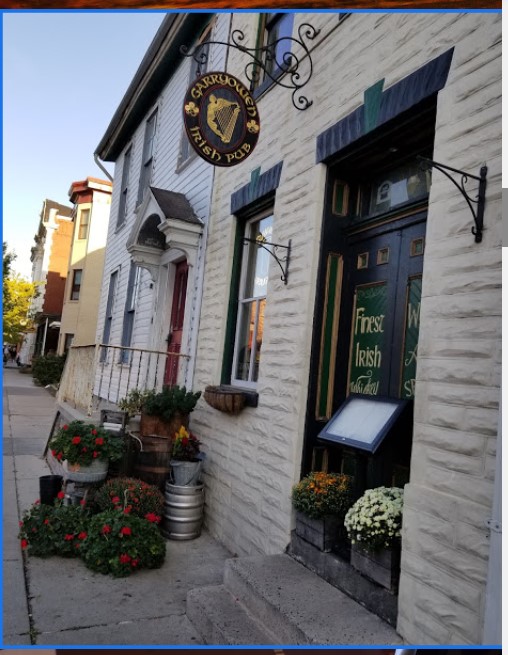 Garryowen Irish Pub is the only Irish-owned pub in Gettysburg serving the genuine taste of Ireland. Nestled in the downtown area, the building features inside dining, a classic Irish bar, or an outside court yard for your dining pleasure. If you are there in the evening, music is normally provided by local musicians. This restaurant features authentic Irish fare from family recipes dating back several generations. Weekly specials are offered but you can always find traditional Irish food on the menu.
Offering over 120 Irish whiskies, Garryowen also has some of Ireland's best draft beers, along with domestic beers, wines, and spirits.
Weekly specials are offered but you can always find traditional Irish food on the menu. Some of those dishes include Traditional Shepherd's Pie, Bangers & Mash, and Guinness Beef Stew. The Crab & Red Pepper Bisque is a favorite and if you're a sausage fan, you have to try the Hot Whiskey Sandwich. You won't be disappointed. Visit garryowenirishpub.net for hours and location.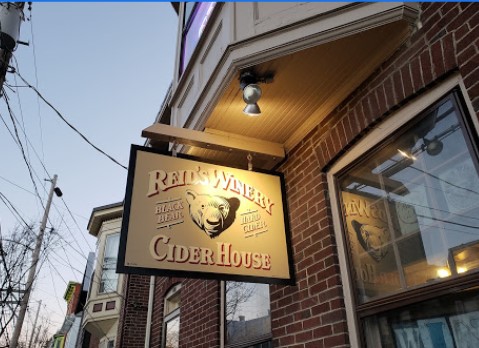 If you enjoy Hard Cider or wine, you'll want to stop by Reid's Winery and Tasting Room on Baltimore St. in Gettysburg. On their estate in the outskirts of Gettysburg, they grow over 100 varieties of apples that are used in their ciders. They offer sweet, semi-sweet and dry ciders and many are mixed with different fruits they all grow on their own property. Boasting 12 different Ciders, I'd have to say my favorite is the Country Bear which is made from apples and raspberries. Reid's is also known for their wines. They have acres of various types of grapes and their wine list includes Reds, Whites, Rose, and Fruit. You're welcome to bring along your own growler to be filled or you can select a bottle to take with you.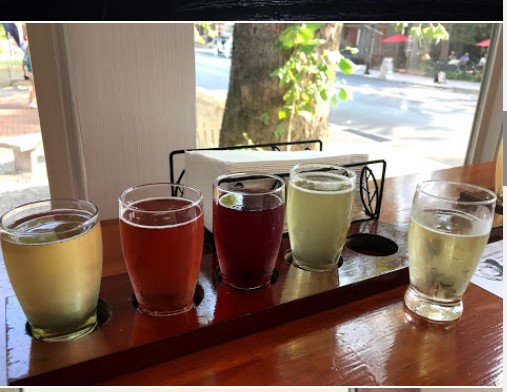 Serving a light menu, the tasting room offers flatbreads, cheese plates, sandwiches and small plates. The apple butter flatbread is a favorite made with homemade apple butter and sliced fresh apples. If you are able to visit on a Friday or Saturday, love music is offered while you sit and enjoy your beverage. The tasting room offers indoor and courtyard seating. Visit their website at www.reidsorchardwinery.com for exact location and hours.